The coin, which pays tribute like no other to North America's bison – one of the animal symbols of North America – was struck in only 5,000 pieces. It is, in many ways, an aesthetic masterpiece that also makes a valuable collector's item.
Coin with three-dimensional Bison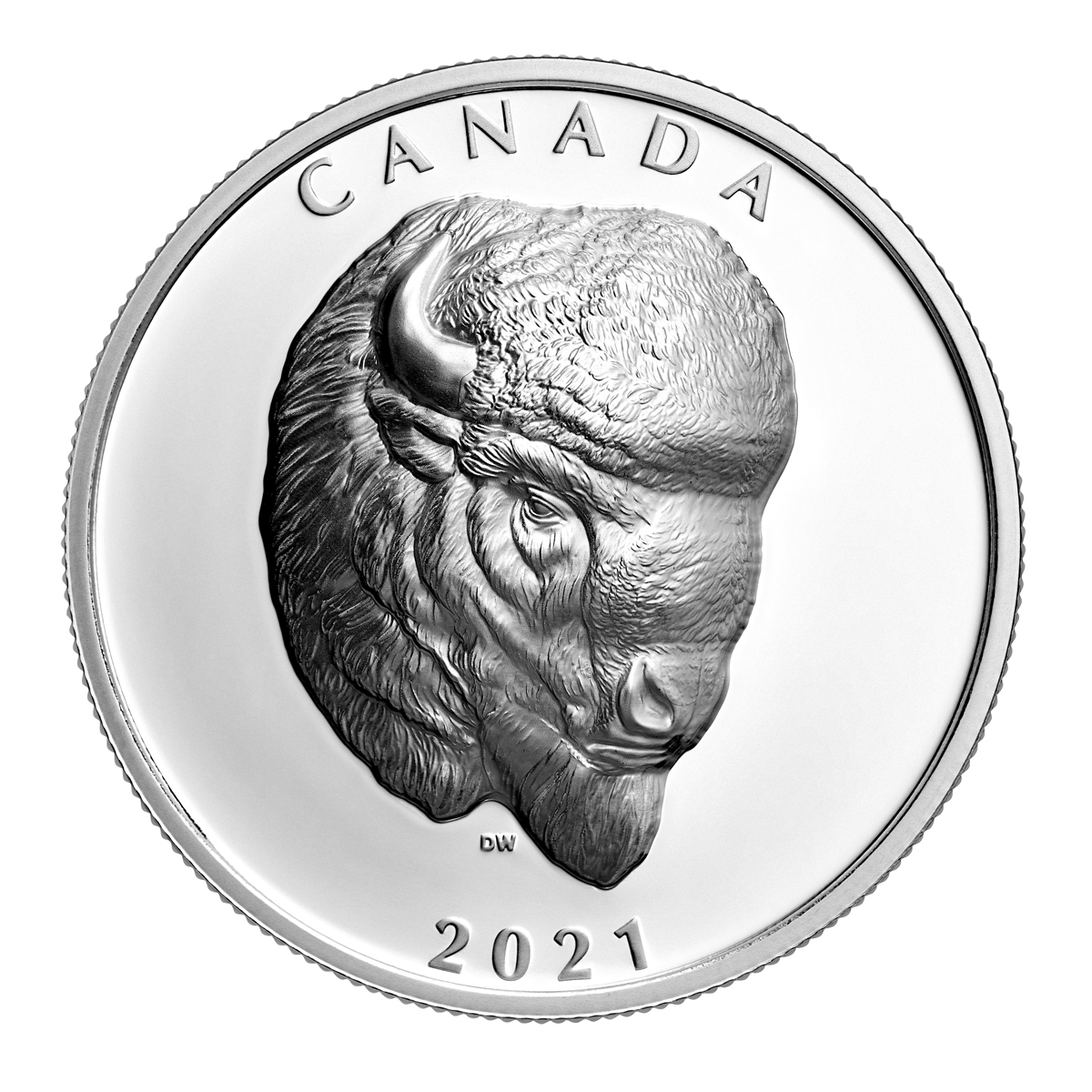 An ounce of 99.99% pure silver was used to strike this coin, but it's not the bullion that focuses our attention first. Look how exciting and refreshing the three-dimensional bison emerges from the mirror-like reverse. The Royal Canadian Mint has already proven with the Proud Eagle coin that the Extraordinarily High Relief – EHR – minting technology is a powerful weapon in the battle for collector recognition.
Perfection in reproduction of details, careful selection of precious metal – pure silver, stunning design, limited edition… what more could you want? Take the opportunity to buy a numismatic coin shortly after its release. Soon there may not be such an opportunity anymore.
Special features of the coin:
1 oz pure silver

Numismatic coin produced using EHR technology

Continuation of the series featuring the Proud Eagle coin

Certified by the Royal Canadian Mint

Unique design by Derek C. Wicks