Although in the past the colours of Easter eggs were rather subdued, the collector coin we present to you sparkles with vivid shades of blue, green and red. The whole look is magnificent due to its shiny silver surface. Made of one ounce of pure 99.99% silver, this piece can become yours today!
Easter eggs an important part of Ukrainian tradition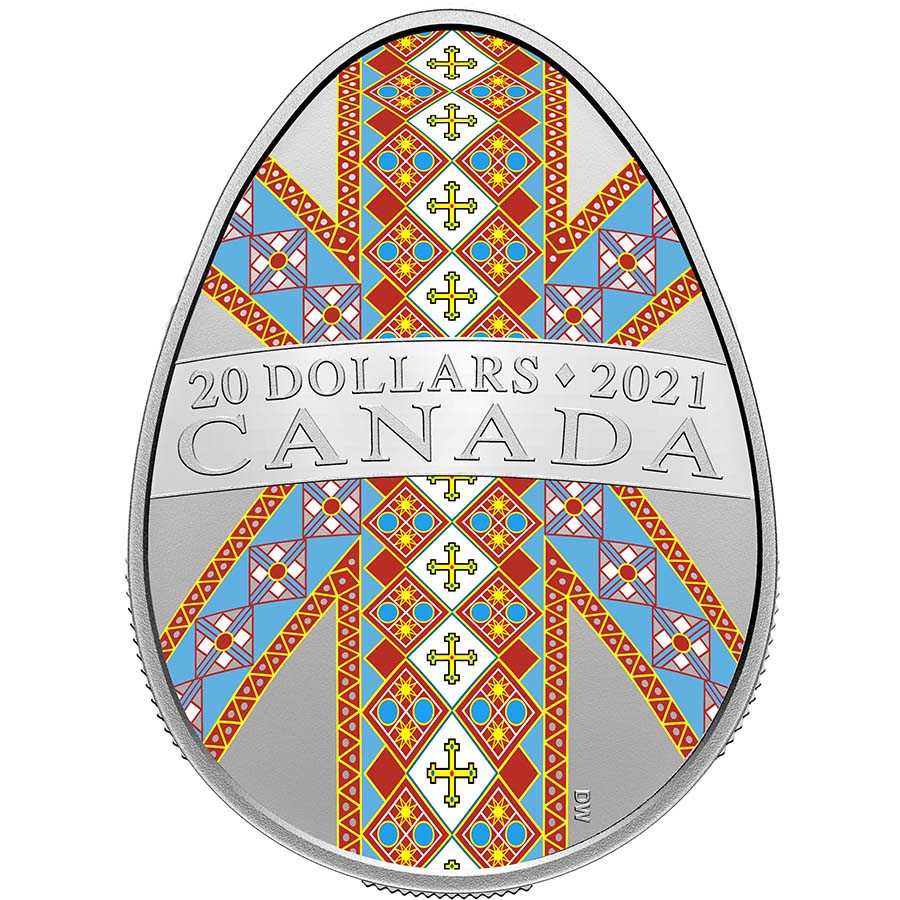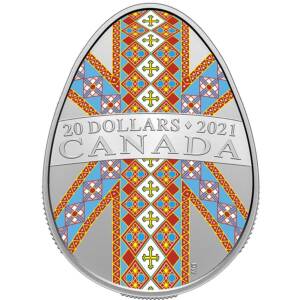 The first thing that strikes the eye on the reverse design by Canadian artist Dave Wasylyshen is the decorated cross. It is presented in the shape of two letters – T and X, which symbolize intersections and the four sides of the world. In turn, the interior of the cross features other elements, such as triangles, dots and diamonds signifying wisdom, ribbons representing harmony, as well as ladders, stars and waves meant to symbolize eternal life and prosperity. The color scheme is also not unimportant here – yellow represents light and purity, red represents passion, blue, and symbolizes health and heaven.
One of the most distinctive elements of Ukrainian culture is precisely the colourful Easter eggs. The designs on Easter eggs are often intricately crafted, and their shape and colours usually have hidden meanings associated with ancient beliefs and legends. The presented coin is, in a way, a tribute to this tradition.
Special features of the coin:
Royal Canadian Mint certified product

Carefully executed colourful decorations

The reverse design by Dave Wasylyshen

Coin enclosed in a decorative clamshell case

The obverse features the likeness of Queen Elizabeth II