The Canadian maple leaf is one of the most iconic and recognizable motifs on collectible coins from around the world, and the Royal Canadian Mint develops new concepts for its use every year. The 2020 interpretation impresses with an extremely elegant, modern design. At Coins From World you can order one of the most beautiful maple leaf coins ever!
Rhodium-plated maple leaf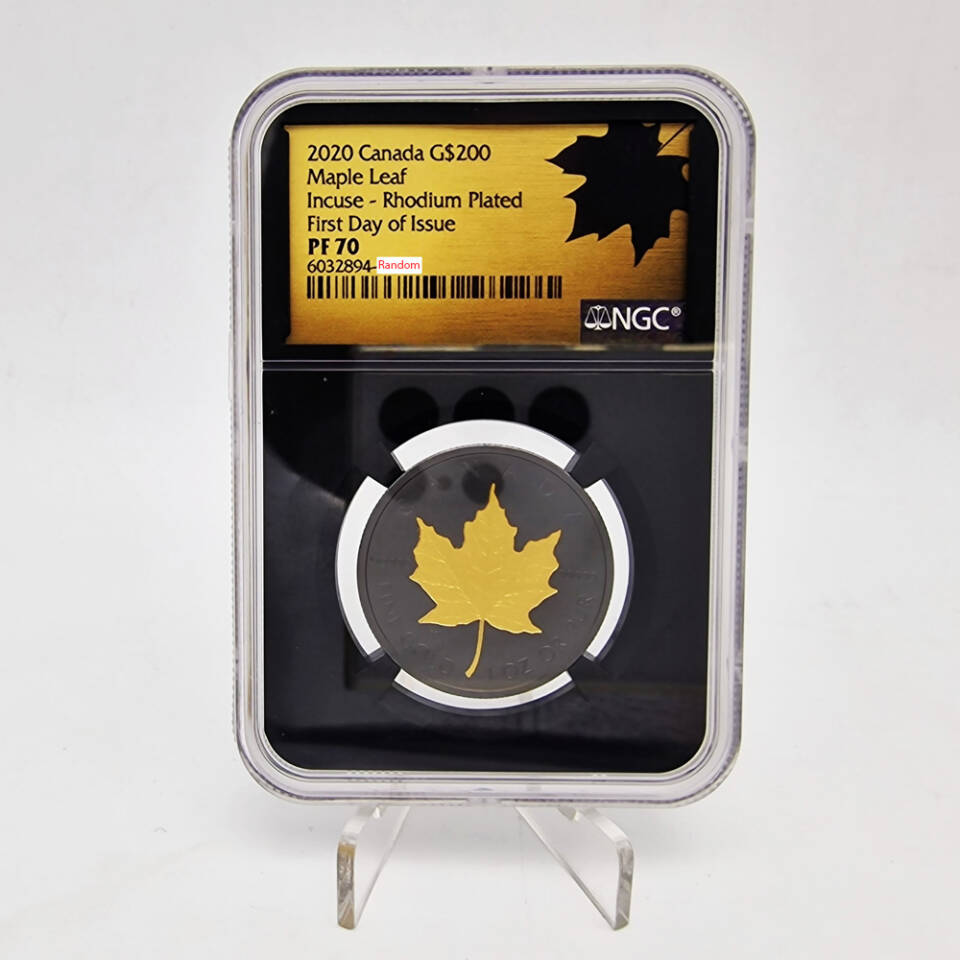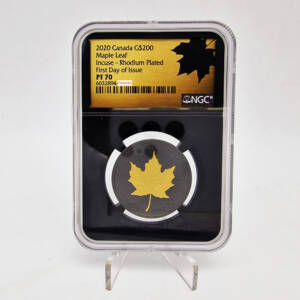 Spectacular 99999 gold purity, decoration with a unique double-incuse technique, as well as rhodium plating – these are the parameters that make the 2020 GML a unique coin, even in such a refined series as Royal Canadian Mint's flagship product since 1979. This is the first time such advanced ways of decorating a coin have been used, combining classic elegance with modern design and trends in the numismatic world.
Most impressive is the dark matte background and the gold glittering leaf in the center of the reverse. The precision of the details is so spectacular that it's really hard to take your eyes off the coin – despite the fact that it's such a well-known and repeatedly reproduced Maple Leaf motif.
Coins From World is introducing one of the 350 pieces issued. Its perfect NGC PF70 condition is confirmed by the enclosed certificate of authenticity.
Special features of the coin:
NGC PF70 standard – perfect condition

Certificate of authenticity included

Double-incuse and rhodium plating – for the first time in GML history

Stunning 99.999% gold purity

Shiny gold leaf on a dark rhodium-plated background