Here is the third and final coin in the Canadian Coastal Symbols: The Atlantic series from the Royal Canadian Mint. Canadian designers and engravers have accustomed us to thrilling and extremely high-quality coins inspired by the nature of North America. This time is no different – you have the opportunity to order a truly beautiful and valuable gold numismatic coin.
Symbol of the Canadian coast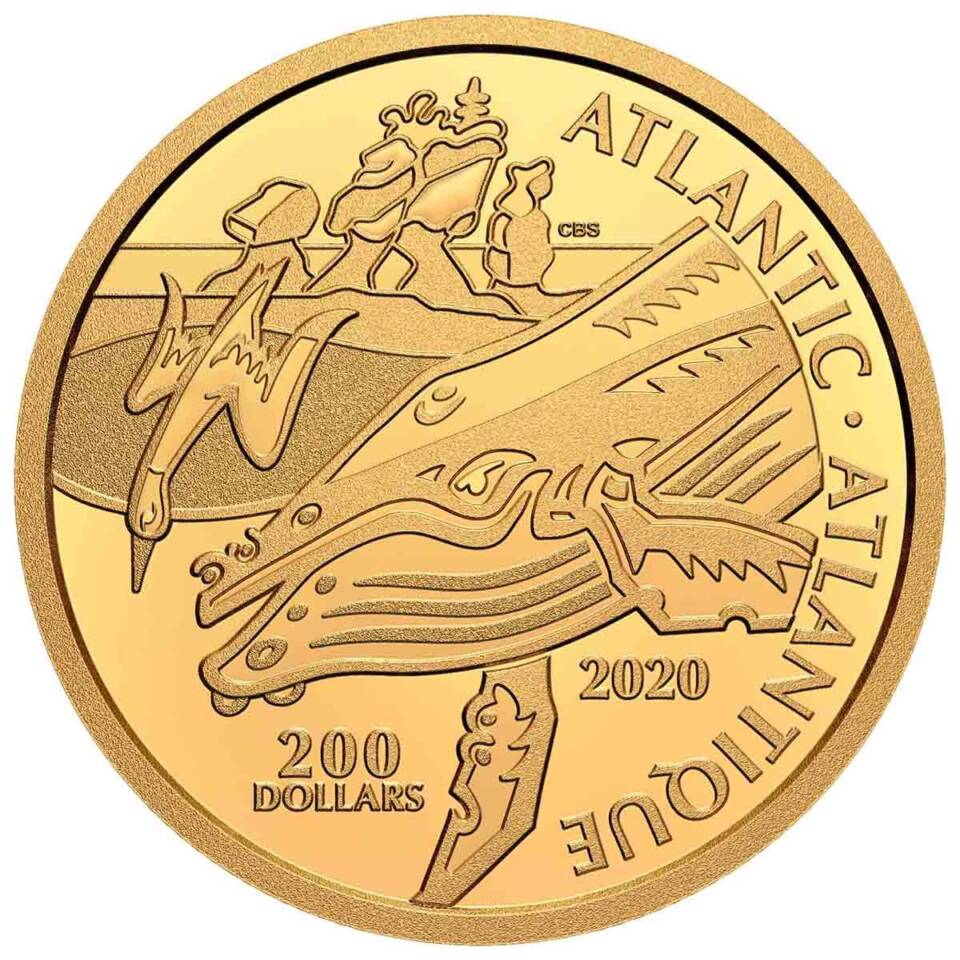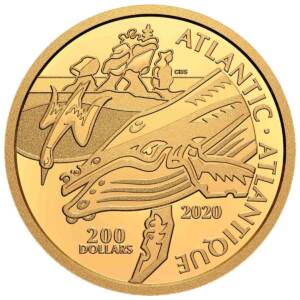 Canada – a vast country located in a unique corner of the world – has as many as three different coasts, which have many individual, distinctive characteristics. It is not only the relief or the local flora that determine the landscape of the coast – the richness of the fauna is also important.
Two animals associated with Canada's Atlantic coastline – the humpback whale and the silly whale – are immortalized on this exquisitely designed and crafted gold coin, as well as a distinctive landform, the coastal column against which ocean waves crash.
The coin was struck from 1 ounce of pure gold of purity 0.99999 in a mere 400 pieces. You are facing a unique opportunity to order one of the pieces for your collection. Also check the availability of the other numismats that make up the unique Canadian Coastal Symbols series.
Special features of the coin:
Non-obvious Canadian coastal theme

Pure gold "five nines"

Design by Canadian artist Cathy Boursey-Sabourin

Depiction of a humpback whale and a silly whale

Limited, limited edition