Easter is associated with family gatherings and a table full of food, but nothing reflects the holiday more than Easter eggs shimmering with a multitude of colors. Intricately decorated, they delight with colorful colors and beautiful designs – just like the silver collector coin from the "Pysanka" series.
Traditional Easter eggs in a numismatic version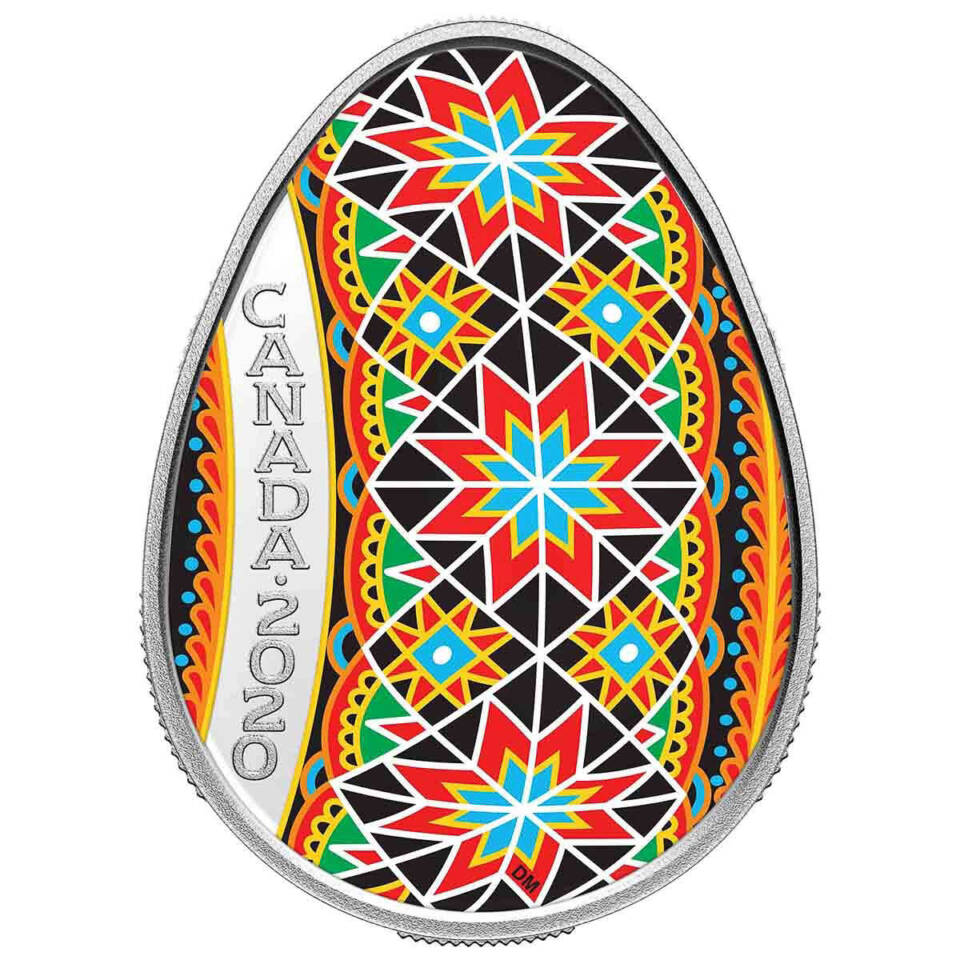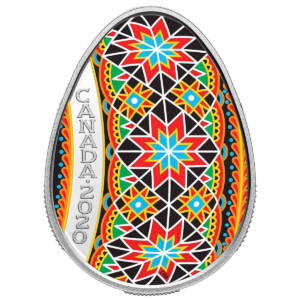 Inspired by the beauty of Easter eggs, Canadian artist Dave Melnychuk created a design for a timeless collector coin. He managed to fit a multitude of references to this important cultural element into the small space of his work. The series is in high demand, and this piece is already the fifth to be included in it. Enlarge your collection today with this colorful Easter egg-like coin, made of 99.99% silver, which, in addition to being a good investment of capital, may also prove to be an ideal Easter gift.
The geometric patterns featured on the coin allude to ancient Ukrainian art. Through the main stripe – the so-called bezkonechnyk, which relates to eternal matters – run eight-pointed roses symbolizing a heightened state of consciousness, and stars to signify the power of the sun's rays. On the subsequent bands you can see seeds, which are meant to represent rejuvenation and alluding to fluidity – waves. The obverse of the coin features an image of Queen Elizabeth II.
Special features of the coin:
Enclosed in an elegant maroon clamshell case

Design by Dave Melnychuk

Coin inspired by Ukrainian tradition

References to traditional design

Ideal as an Easter gift