250 Exemplars resembling Easter eggs are regularly issued by the Royal Canadian Mint. In this case, however, this is the first time that bullion of such high quality has been used in the production of such a coin. The design is incredibly impressive and will be an extremely valuable acquisition for any collector. There are only four copies of this small gold piece in NGC PF70 in the world!
Easter egg-shaped coin made of the finest gold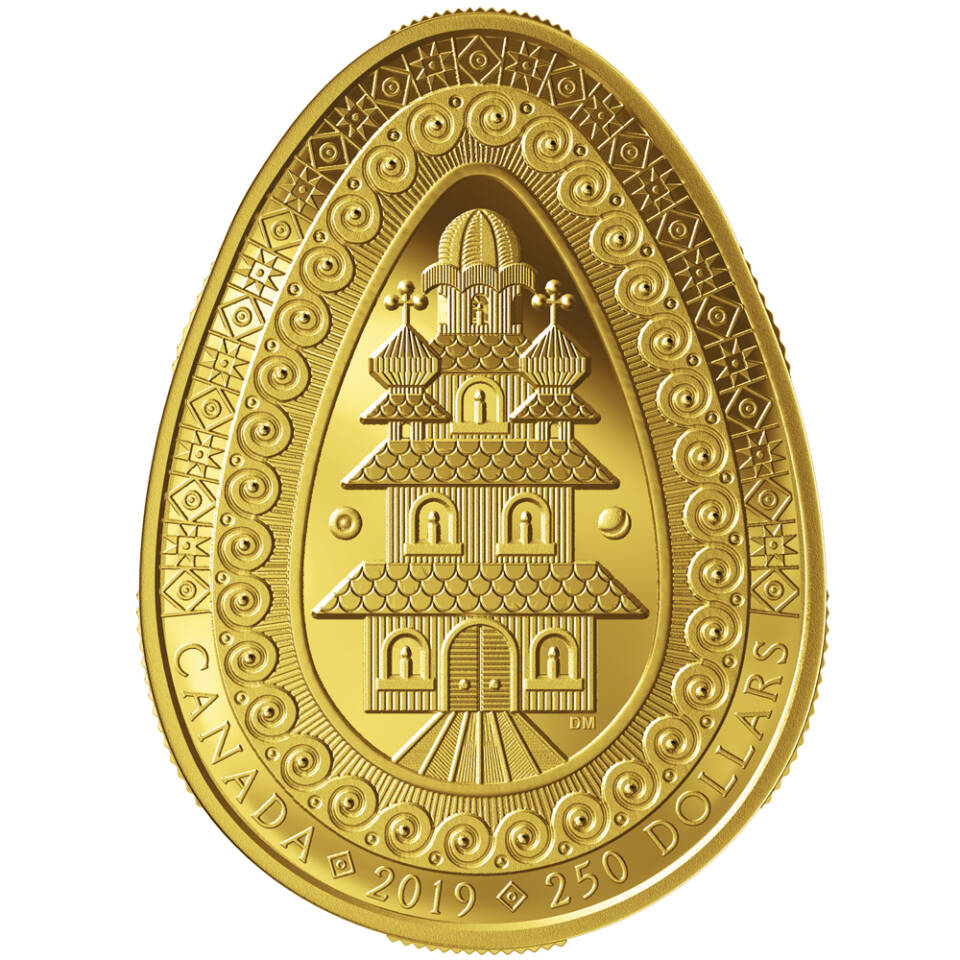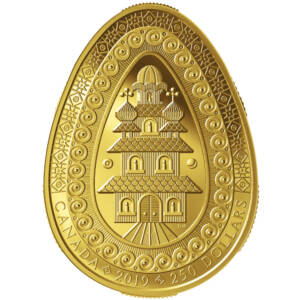 Artist Dave Melnychuk took care of all the smallest details when designing the obverse of the coin. Presented in the center, the wooden temple is surrounded on all sides by a string of waves, which represent the important Canadian motto "From Sea to Sea" (A Mari Usque Ad Mare). The bands surrounding the depicted building symbolize eternity. In the outer band, the artist placed squares representing the earth and compass-like stars. The luminous finish and the highest quality of gold made the design presented on the front of the coin shine in a unique way.
It is worth noting that the font used to engrave the country of production, the face value and the date of issue of the coin is also unique, as it resembles that known from traditional carving. The reverse of the gold collector coin shows the image of Queen Elizabeth II, designed by Susanna Blunt, as standard.
Special features of the gold coin:
First all-gold coin in the shape of an Easter egg

Design by artist Dave Melnychuk

Proof finish – Mintage of only 250 pieces

The reverse side shows the likeness of Queen Elizabeth II

A coin without box and certificate