At Royal Canadian Mint, the quality and ingenuity of a coin is as important as its meaning and symbolism. In this 2018 numismatic, it's the bullion value or the fact of the limited mintage that matters, but pay attention to what it commemorates. It's hard to pass by this specimen indifferently!
World War I souvenir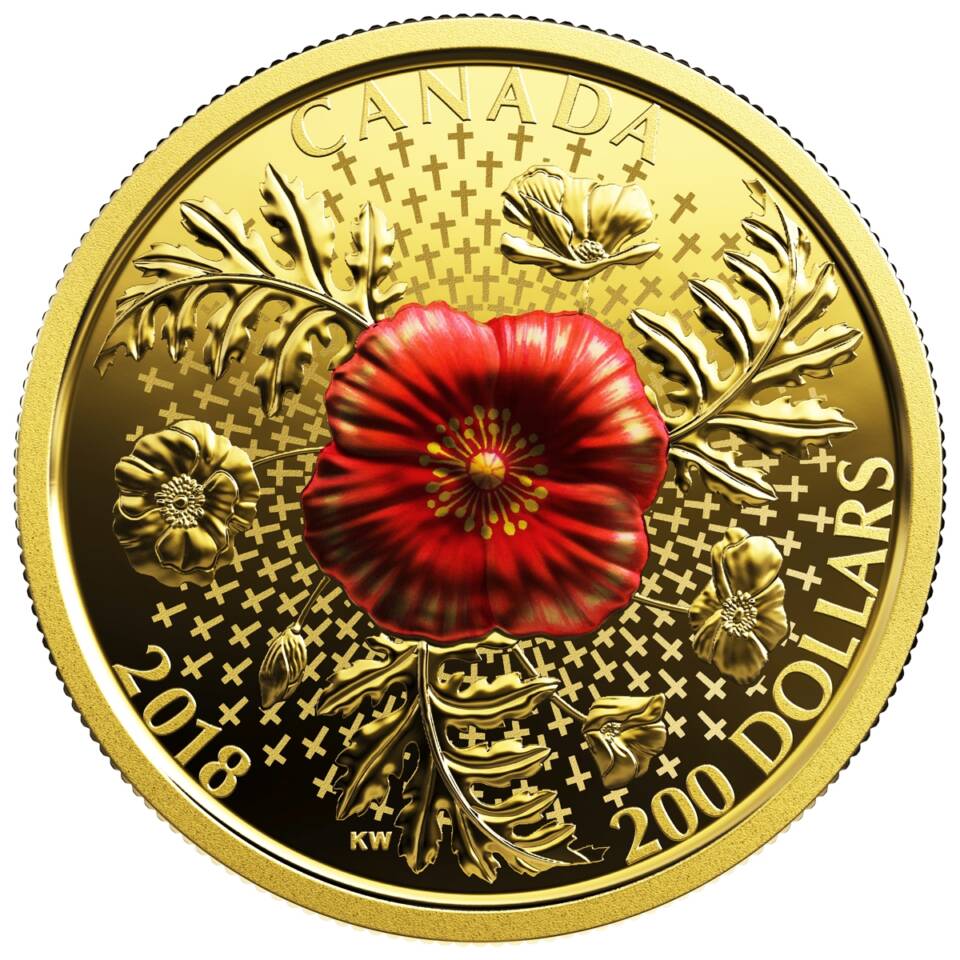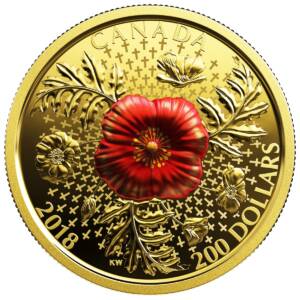 Poppies growing in the fields of Flanders remind Canadians of World War I, which claimed many lives – including those of North American soldiers who fought on the European front. To mark the 100th anniversary of the end of the first global conflict, a strictly limited coin – its mintage is limited to 350 copies – has been released with this symbolic historical motif.
The coin, minted from one ounce of gold, is decorated with colored scarlet poppy petals. The design is meant to symbolize the sacrifice of soldiers, but also to remind us that 100 years later, it is still necessary to cherish peace and strive for conflict resolution. Apart from anything else – this is simply a beautifully crafted, luxurious coin that is worth including in your collection. Investment in this unique numismatic coin is possible thanks to the Coins From World offer.
Special features of the coin:
Commemorative coin 100 years after the end of World War I

Beautiful, symbolic workmanship associated with the victims of the conflict

Only 350 pieces in the 2018 issue

Traditionally high level of Canadian coins

1 ounce of pure gold was used for minting