The expanse of land hidden to the west beyond Lake Superior remained undiscovered for a long time. Only a soldier and fur trader of French-Canadian descent – Pierre Gaultier de Varennes et de La Vérendrye – dared to learn the secrets of these previously unknown lands.
In tribute to the great explorer of Canadian lands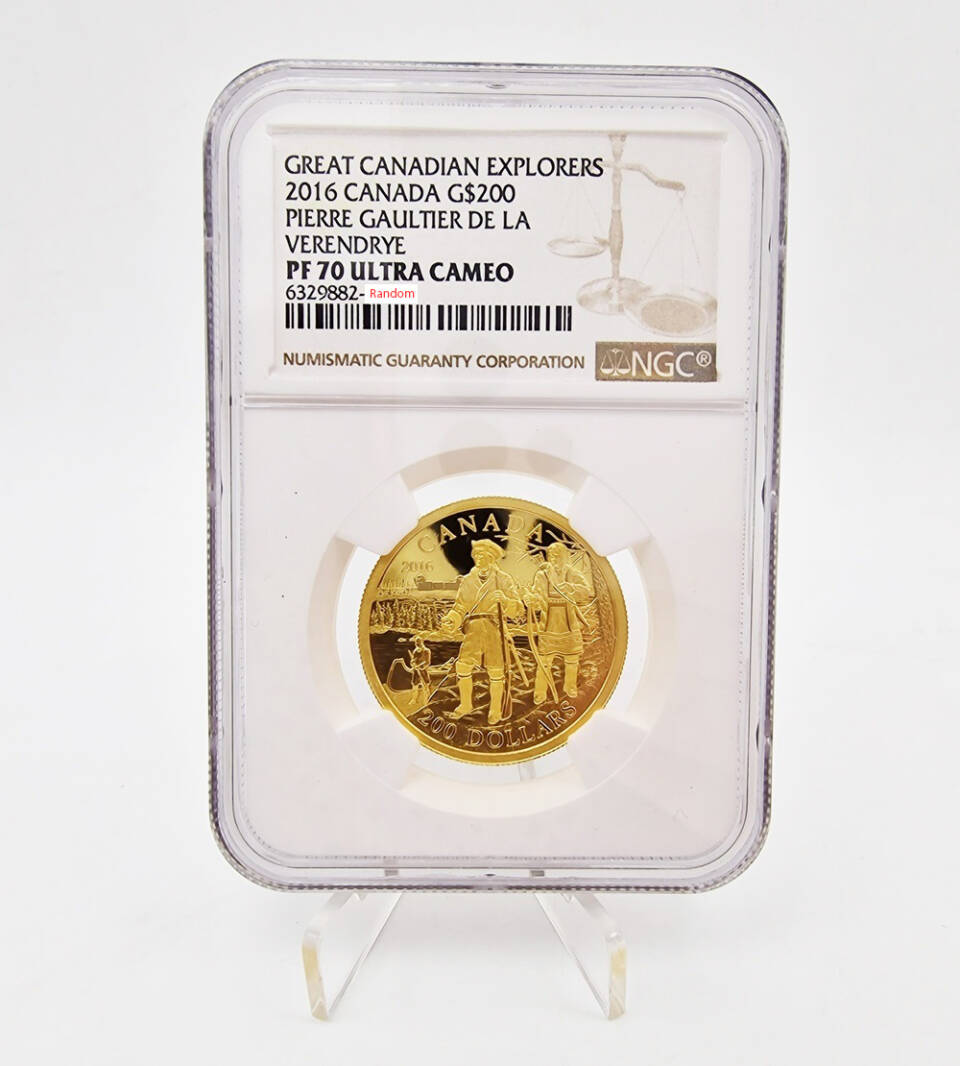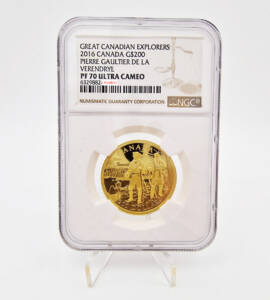 No explorer before La Vérendrye had traveled this far into the Canadian west. It was thanks to him that the sea routes and lands of Manitoba were opened up. After reaching the eastern edge of the Rocky Mountains, he became known as one of Canada's most important explorers.
The reverse features an image of Pierre Gaultier De Varennes et De La Vérendrye and a companion of his expedition. The famous traveler is wearing a campaign uniform and a three-brimmed hat sewn from beaver fur. Under his capote he wields a sword and, holding a compass in his other hand, moves along the forest lake. The scene immortalized on the coin symbolizes the search for the "great western sea." Fort St. Charles, visible in the background, adds to the extraordinary charm of the scene. Careful engraving made it possible to include a wealth of fine details on this small coin.
Enrich your collection with this amazing piece! Inspired by one of Canada's most important historical figures, the coin was produced from pure – 99.99% gold.
Special features of the coin:
Made of pure gold – 99.99%.

Commemorates more than 400 years of expeditions

Design dedicated to one of the greatest explorers in Canadian history

Designed by Canadian artist Glen Green

Artistically crafted