The Ukrainian people are particularly fond of Easter eggs, which are still an important part of the country's traditions today. The painstaking process of making them is something of great importance to many people, and their history dates back to time immemorial.
A colorful coin inspired by a colorful Easter egg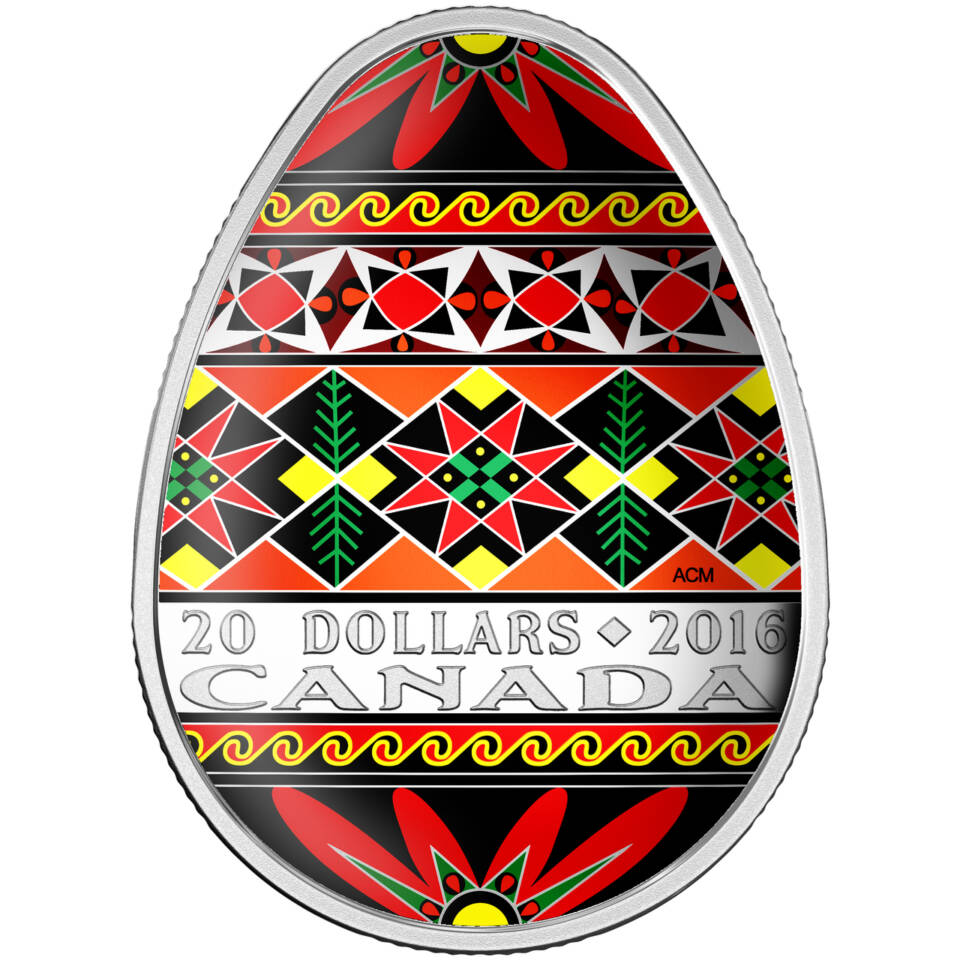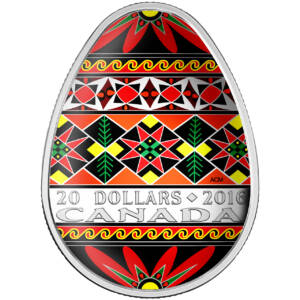 The artistry of creating colorful Easter eggs is reflected on this one-of-a-kind coin. Made of 99.99% silver, the piece impresses with its multitude of colors, but what primarily catches the eye is the original shape. The offered collector coin resembles an egg, and this is the first design of this form created by the Royal Canadian Mint, which every self-respecting collector should have in his collection!
This extremely colorful silver collector coin could prove to be a great Easter gift for many people. Each of the colors appearing on it means something different. Red represents passion and joy, yellow represents youth and purity, green is the color of spring, and black reflects the darkness before dawn. The upper and lower parts of the coin feature flowers symbolizing the beauty of nature, while stripes of waves can be seen under the upper and lower patterns. Meanwhile, images of stars and the sun are placed in the upper part, while tree branches can be seen in the center.
Special features of the coin:
The mintage of the coin is only 4,000 pieces

Celebrates the 125th anniversary of the settlement of Ukrainians in Canada

The design is made in the Tripoli style

Canadian Easter egg silver coin series

Enclosed in a maroon clamshell box