The professionals at the Royal Canadian Mint have transferred the face of the wolf to a coin made of pure 99.999% gold, thus starting the "Call of The Wild" series. It is worth increasing your collection with this amazing piece, especially since it was produced in a limited edition of 2,000 pieces.
King of the forest the hero of the first coin in the series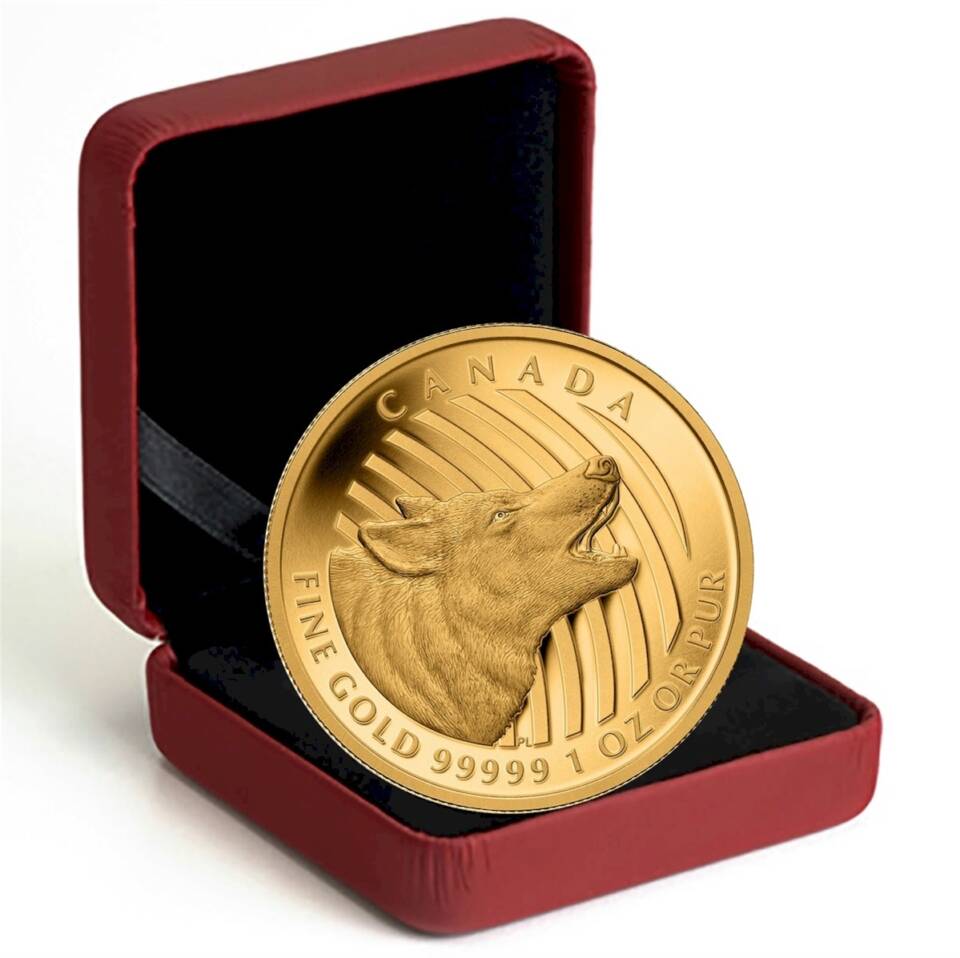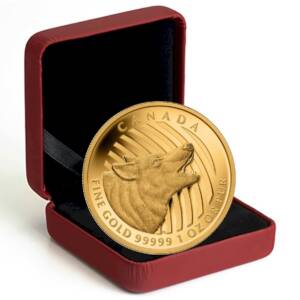 Artist Pierre Leduc designed the obverse, which will impress any numismatic enthusiast who appreciates the beauty of nature. It presents the right-facing face of a howling wolf. The image of the animal was transferred to the numismatic coin with extreme care. The stripes behind the animal reflect the sound of the wolf's howl. The top-grade material used in the production and the hand-polishing add elegance to the depicted scene.
Above the wolf's head, along the upper edge of the coin, is the inscription "Canada." In turn, information on the quality of the raw material used in production is located on its lower part. The reverse features a classic image of Queen Elizabeth II designed by Susanna Blunt.
Special features of the gold coin:
The obverse was designed by artist Pierre Leduc

Coin with certificate of authenticity

Packaged in a maroon Royal Canadian Mint branded box

Hand-polished

Serrated edge