We would like to present a set of four coins issued in 2006. Although many years have passed since their release, collectors of Canadian numismats may still remember them. As they are made of a non-standard precious metal and their mintage was relatively limited, we are talking about a truly valuable set. Especially as the aesthetics of the design and details of the workmanship are quite awe-inspiring.
Constellations enchanted in a palladium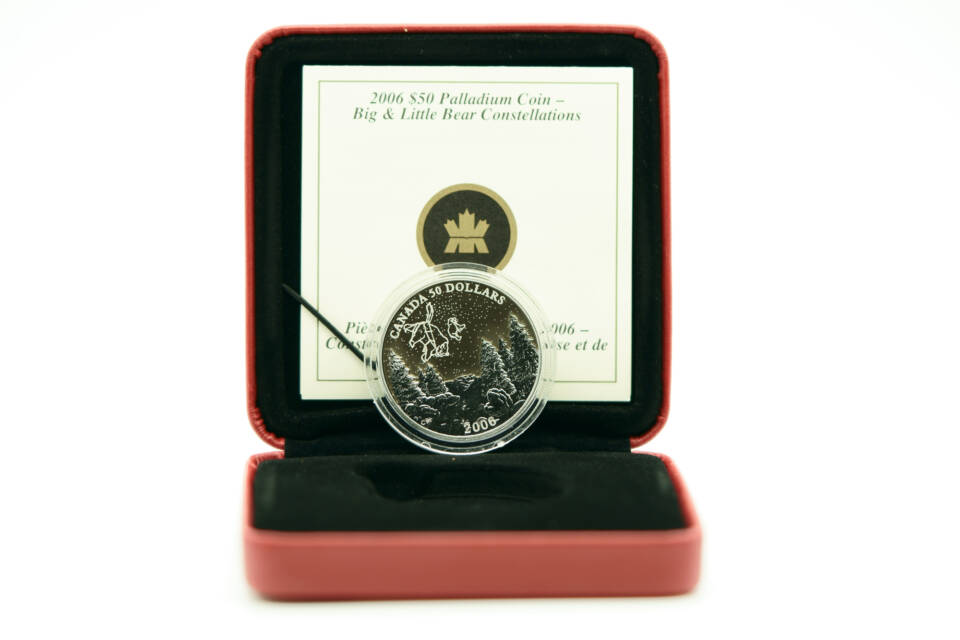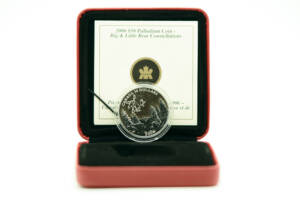 The leitmotif of the set designed and manufactured by the Royal Canadian Mint are two constellations of stars that can be recognised even by people with little interest in astronomy. These are the constellations known as the Little Bear and the Great Bear. These constellations have been distinguished from other ones since ancient times and have also been attributed a mythological origin.
The series of four coins from the Royal Canadian Mint depicts the famous constellations with the two bears represented in four different arrangements in the sky – each one separately for spring, summer, autumn and winter. The landscape immortalized on the reverse remains the same – under the starry sky there is a typically Canadian terrain covered with coniferous trees.
A unique feature of each of the four $50 coins is the use of one ounce of palladium, that is, the precious metal. Thanks to a diameter of 34 mm, you can admire the beauty of the constellation engraved on the coins, which were minted in an edition of 300 pieces each. If you appreciate the unconventional engraving and are looking for a valuable set of coins in terms of investment, this is one of the most interesting propositions in our online numismatic shop.
Special features of the coin:
Series of four collector coins
Rare material – palladium
The motif of the Little and the Great Bear
Stunning representation of the starry sky
Set from 2006 exceptionally available in Poland