This coin is a continuation beautiful series of the Masterpieces of Art.
A numismatic masterpiece, made of 1 oz / 31,1 grams of pure silver 999 with authentic swarovski crystals inlaid in this 45 mm coin, issued by Cook Islands.
    Contains 1 oz / 31,1 grams of .999 fine Silver.

    Coin embellished with 26 Swarovski crystals

    Coin comes in a beautiful black box with a COA.

    Strict limited mintage of only 3000 coins.

    Obverse: Effigy of Queen Elizabeth II, "British Virgin Islands", and the legal tender value of 10 Dollars.

    Reverse: A very high quality rendition of The Young Hare – Albrecht Dürer

 
.
History: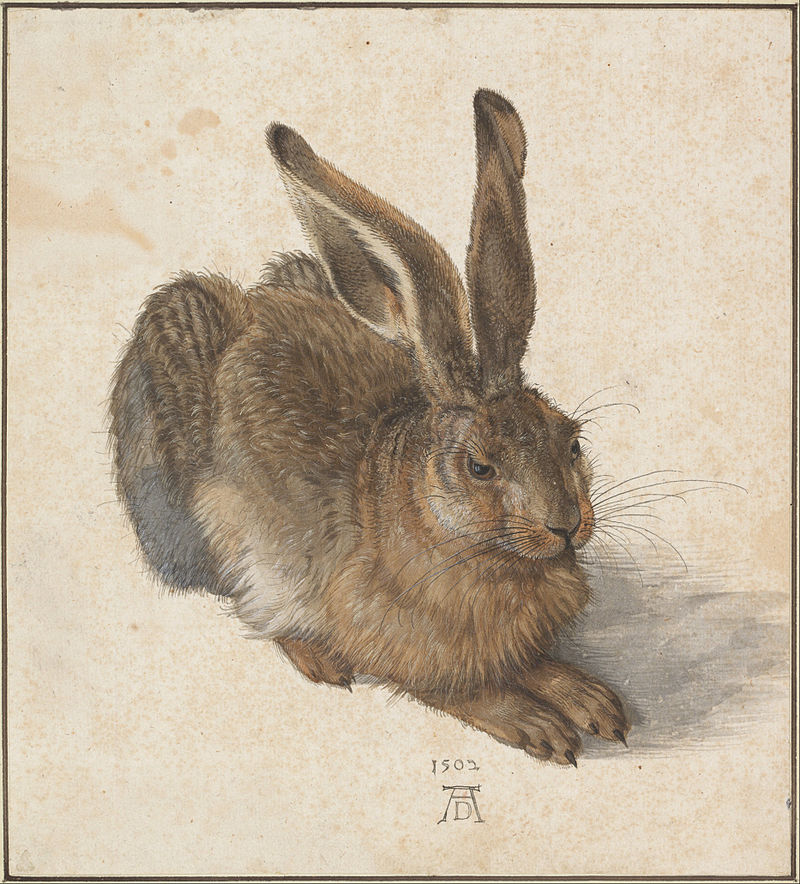 Young Hare – Albrecht Dürer
Year 1502

Young Hare (German: Feldhase) is a 1502 watercolour and bodycolour painting by German artist Albrecht Dürer. Painted in 1502 in his workshop, it is acknowledged as a masterpiece of observational art alongside his Great Piece of Turf from the following year. The subject is rendered with almost photographic accuracy, and although the piece is normally given the title Young Hare, the portrait is sufficiently detailed for the hare to be identified as a mature specimen — the German title translates as "Field Hare" and the work is often referred to in English as the Hare or Wild Hare.
The subject was particularly challenging: the hare's fur lay in different directions and the animal was mottled with lighter and darker patches all over, Dürer had to adapt the standard conventions of shading to indicate the outline of the subject by the fall of light across the figure. Despite the technical challenges presented in rendering the appearance of light with a multi-coloured, multi-textured subject, Dürer not only managed to create a detailed, almost scientific, study of the animal but also infuses the picture with a warm golden light that hits the hare from the left, highlighting the ears and the run of hair along the body, giving a spark of life to the eye, and casting a strange shadow to the right.