Gold collector coins from Australia sound good. A limited edition from Perth Mint – even better. And these are by no means the only perks of the numismatics you can order right now at Coins From World – your online store for the world's precious coins.
2 ounces of gold and opal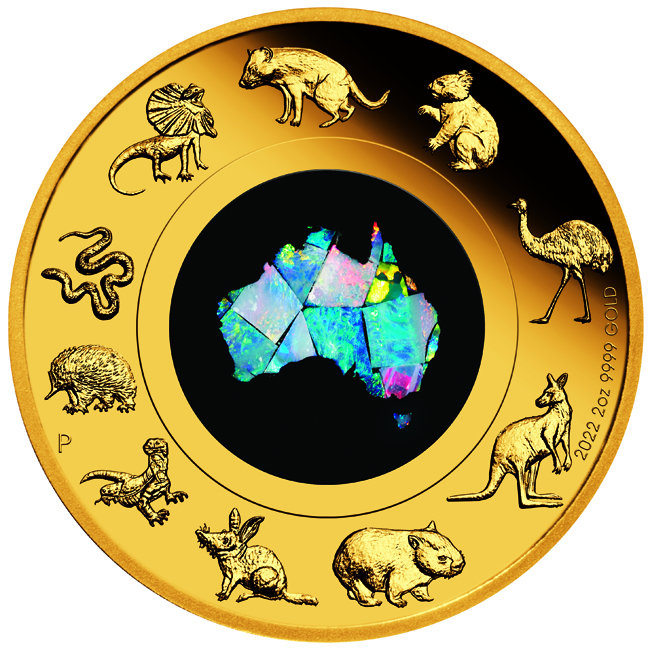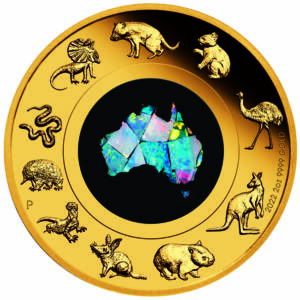 More than 62 grams of 99.99% pure gold is a parameter that is hard to pass by. However, the value of this coin is evidenced by its unique and spectacular design. In the central part of the reverse – as in all numismats of the Great Southern Land series is placed the distinctive outline of Australia on a uniformly black background. The image is surrounded by finely rendered depictions of animals characteristic of the country and the continent – including koalas and kangaroos.
Particular delight is the unique colors of the "map" – and this effect was achieved using opal, or silicate, which is the official gemstone of Australia. The largest mining in the world obliges. It is a good thing that Australian mints use opal to decorate coins, which are already colossally impressive by design or purity of gold.
Special features of the coin:
Addition of opal – Australia's precious stone

A luxurious addition to the Great Southern Land collection

Content of more than 62 g of pure gold in the coin

Attractive design and fine workmanship

Uniqueness and aesthetics that enhance the collection