The Chinese zodiac sign is determined by the year, not the month of birth. 2020 is, in Asian tradition, the year of the rat (otherwise known as the mouse). Do you know what such a birth year means in the horoscope? And did you know that a dazzling silver collector coin was created for the occasion?
Year of the rat – coin with opal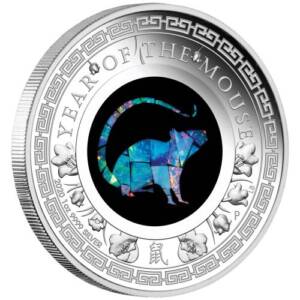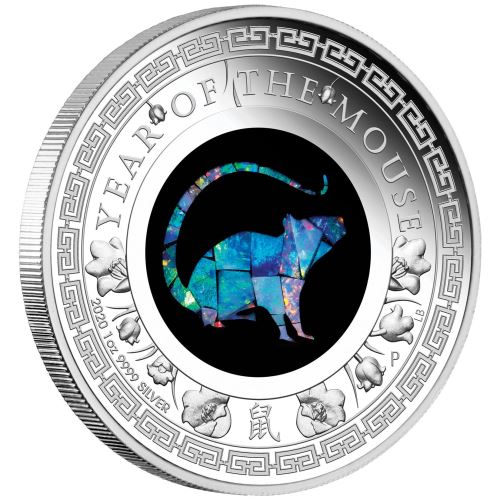 A coin made of 1 ounce of 99.99% silver? That sounds good. But an exclusive addition in the form of an opal – that sounds even better. Where, if not in Australia, should such coins be minted, since opal is Australia's most famous silicate, and specimens mined there are the most beautiful in the world.
Only 5,000 such specimens have been minted at Perth Mint – one of the world's most respected mints. Each one looks magnificent – precisely because of the combination of silver and opal, as well as the designer concept.
The year of the rat (mouse) in the Chinese zodiac symbolizes vitality, shrewdness, intelligence. This sign applies to people born in 2022, 2008, 1996, 1984 or 1972.
Special features of the coin:
Series with Australian opal
Numismat for the year of the rat (2020)
Only 5,000 pieces worldwide
Silver purity of 99.99%
1 ounce of precious bullion