Elizabeth II's reign is of record length, and the Queen has even become the epitome of longevity and constancy on the British throne. Her Majesty is respected around the world, and a commemorative numismatic coin was minted to mark her passing into history as the longest-reigning monarch of the United Kingdom. It's now available at Coins From World, so don't delay in placing your order!
Record long reign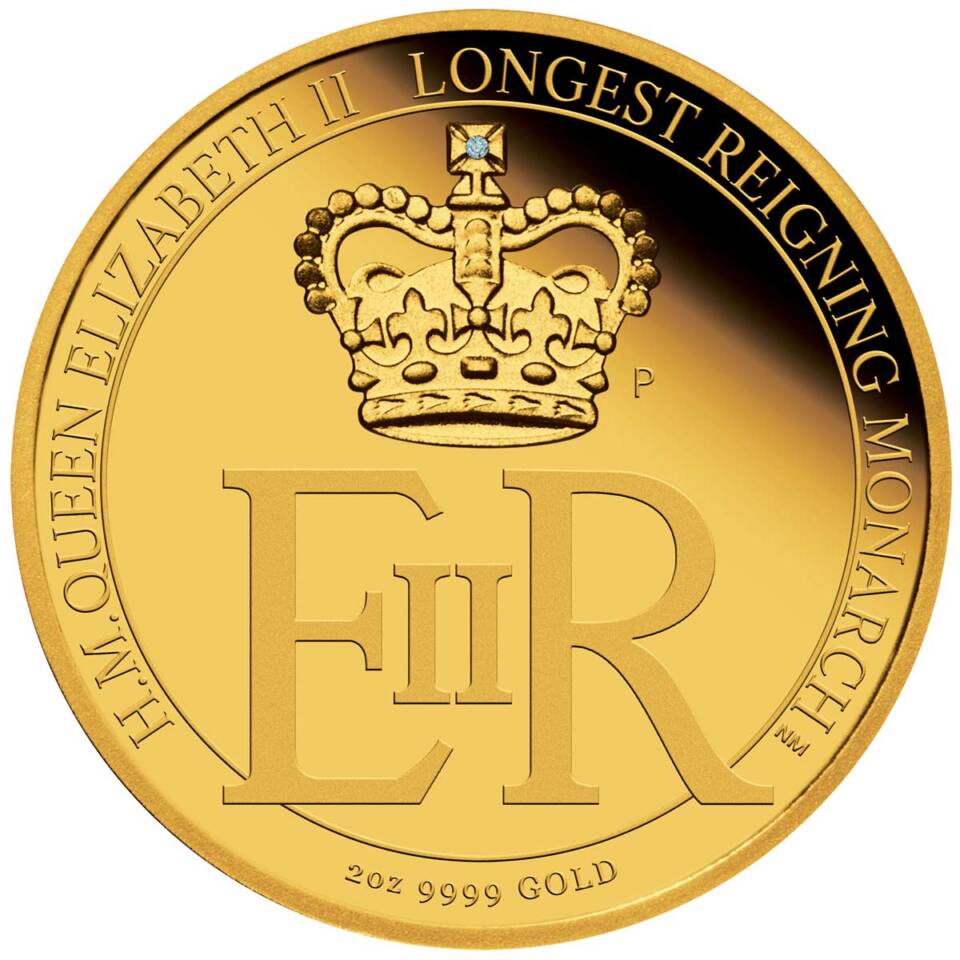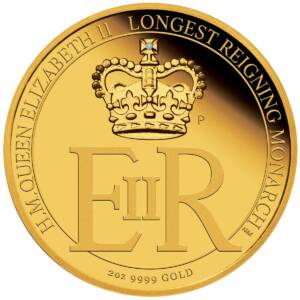 Elizabeth II was crowned on June 2, 1953, just over a year after the death of her father, King George VI. On September 9, 2015, she broke the previous record for the length of a reign on the British throne, held by her great-grandmother Queen Victoria. It is noteworthy that several more years have passed since this epochal event, and Her Majesty is still actively the crowned head of the United Kingdom.
It was to the record of the length of her reign that a special commemorative numismatic coin minted in 2015 by Australia's Perth Mint was dedicated. Only 350 pieces were created, whose material of manufacture became 2 ounces of gold of 99.99% purity. The special "jewel in the crown" on the reverse is a dazzling aquamarine. The whole creates a classic proposal for a numismatic collection. If you are interested in valuable coins from around the world – order this piece.
Special features of the coin:
Coin celebrating the record reign of Elizabeth II

2 ounces of 99.99% pure gold in each of the 350 coins

Elegant, timeless design

Additional aquamarine as reverse decoration

Quality proof and superb design by The Perth Mint in 2015