The Chinese horoscope motif on collector coins from Australia, Asia and Oceania is already a kind of classic, well known to collectors who are customers of our Coins From World store. This variant makes wonderful use of the beauty of gold and gives nobility to an interesting design.
A unique gold coin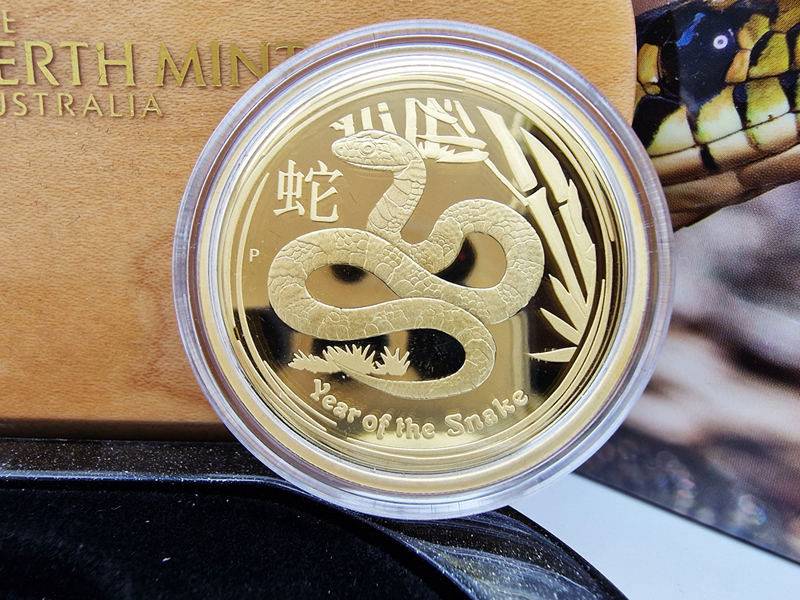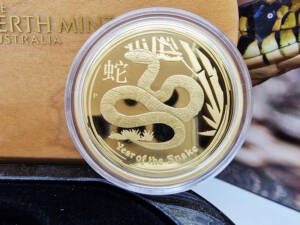 Australia's Perth Mint is known for its top-quality coins, which are stunning in design and style. This is no different with the rare 2013 numismatic coin, which was issued in only 1,288 pieces. 24K gold (999.9) – its 1 ounce – is a precious bullion that allows the beauty of the design of both the obverse and reverse of the coin to shine through.
Why was it chosen to commemorate the Year of the Snake in 2013? Simple: because that's when it fell (as it did in 1977, 1965 or 2022). According to Far Eastern beliefs, people under the sign of the snake are associated as mysterious, eloquent, sophisticated. Their charisma goes hand in hand with considerable luck, both on personal and professional grounds.
If you are a zodiac snake or…. simply looking for a valuable coin for your collection – bet on the proven and highly regarded Year of the… series. of Perth Mint.
Special features of the coin:
Traditionally the highest quality of Perth Mint

Australian coin with a Chinese zodiac sign motif

Coin designed specifically for the Year of the Snake celebration

Stunning 24K gold – 1 oz.

A valuable collector's piece