Andorra is one of the smallest European countries, but numismatic experience suggests that even in such, and probably especially in such, one can come across interesting, rare and valuable numismatic coins. The gold coin we have to offer is distinguished by its impeccable design and excellent workmanship. It is worth including it in your collection.
Gold eagle from Andorra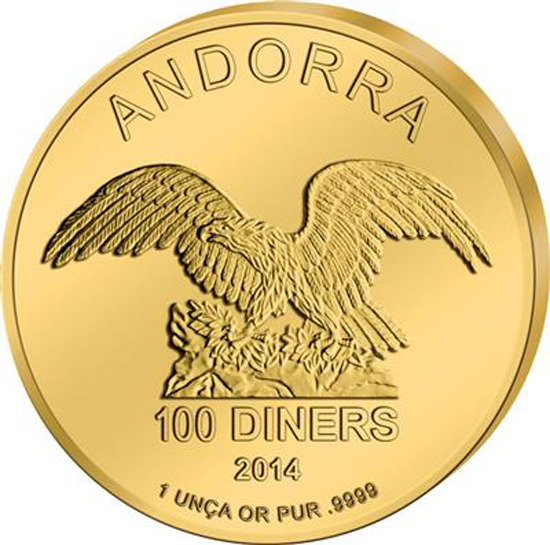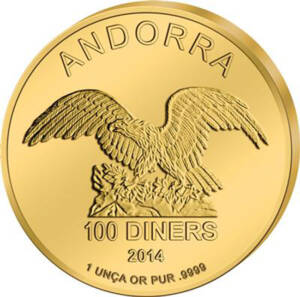 The coin with the eagle motif bears the most important information – the denomination of 100 dinars, the year of issue 2014, as well as the gold content and purity – 1 ounce .9999. You may be wondering what the remaining symbolism immortalized on the numismatic means. The emblem of the principality of Andorra is a quadrangular shield. The golden mitre and pastoral symbolize the authority of the bishop of La Seu d'Urgell, the two oxen are associated with the Bearn family, and today they allude to the authority of the French president. The distinctive stripes, in turn, are respectively the symbols of the Counts de Foix, and the coat of arms of the rulers of Catalonia. The head of state is the co-princes – the Bishop of the Diocese of Urgel and the President of France, and the official language is Catalan – so this historical symbolism is still relevant.
From a collector's point of view, another fact is important: only 499 such coins were issued.
Special features of the coin:
Noble, traditional approach to minting coins

Exposure of the symbolism of the coat of arms of the Principality of Andorra

Rare, interesting collector coin

Gold purity of .9999

An attractive offering of a coin minted in 2014