The maple leaf is one of the most well-known symbols of Canada, and for years it has also been the basic motif interpreted by the experts behind the Royal Canadian Mint. The next issue – dated 2021 – has become an opportunity to use a unique method of minting coins. Find out the details and order an affordable piece for your collection immediately.
A leaf embedded in a coin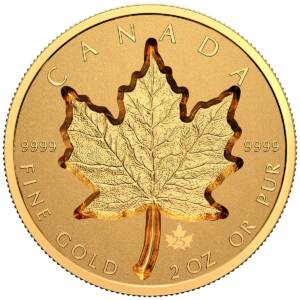 The Royal Canadian Mint's research and development team is constantly working on new coin minting technologies. Collectors and customers of the online numismatic shop – Coins From World – are well aware of the quality and uniqueness of coins produced in Canada. And although the maple leaf motif seems to have been interpreted in dozens of different ways, we still have the opportunity to discover it anew.
This time the coin contains as much as two ounces of 99.99% pure gold. The maple leaf itself, thanks to an innovative method, is placed 1.5 mm below the surface of the coin. This provides an extraordinary visual effect. It is the first "Super Incuse GML" coin to be released on the market and now it might become part of your collection. It is worthwhile to hurry. The mintage is limited to 225 pieces.
Special features of the coin:
Celebrating the 25th anniversary of the maple leaf as the symbol of Canada

Unique coin technology from the Royal Canadian Mint's R&D department

2 ounces of 99.99% gold

Glossy, distinctive finish

Exclusive certified coin