This gold coin, minted at the Royal Canadian Mint, is a tribute to the work of Haida tribal artist Bill Reid, who lived from 1920 to 1998. His famous sculptures or jewellery have preserved Canada's aboriginal heritage and made him one of the greatest artists of his era. The centenary of Reid's birthday provided an excellent opportunity for a unique issue of precious coins.
A tribute to Bill Reid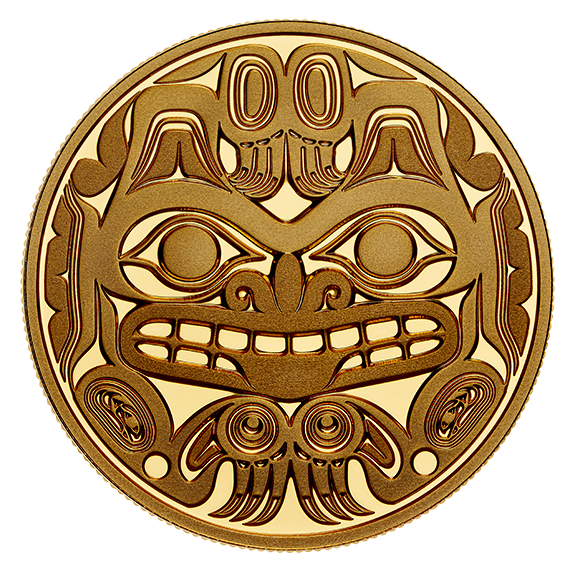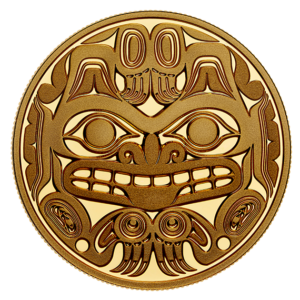 Only 400 such coins were issued in 2020, and still the mintage sold out instantly. Not surprising, since the design of Billy Reid himself was used as the theme on its reverse. To achieve an interesting visual effect and to increase the value of the coin, 99.99% gold was used for this purpose. In each coin of the series you will find exactly 31.16 g, i.e. one ounce of gold bullion.
Today you are presented with a unique opportunity to purchase one of these limited edition coins.
Discover the magic of Canada's aboriginal culture, become the owner of a precious gold coin and experience the craftsmanship perfection of the Royal Canadian Mint staff. It's important that the heritage of northern tribes is perpetuated and appreciated – and you have the chance to make an exciting investment.
Special features of the coin:
Low mintage – 400 copies
A tribute to the Canadian artist
Original Haida tribe motif
1 oz pure gold
High quality design and workmanship