This coin is a continuation beautiful series of the Masterpieces of Art.
A numismatic masterpiece, made of 3 oz / 93,3 grams of pure silver 999 with authentic swarovski crystals inlaid in this 55 mm coin, issued by Cook Islands.
Contains 3 oz / 93,3 grams of .999 fine Silver.

Coin embellished with 17 Swarovski crystals

Coin comes in a beautiful black box with a COA.

Strict limited mintage of only 1642 coins.

Obverse: Effigy of Queen Elizabeth II, "Cook Islands", and the legal tender value of 20 Dollars.

Reverse: A very high quality rendition of The Night Watch - Rembrandt
.
History: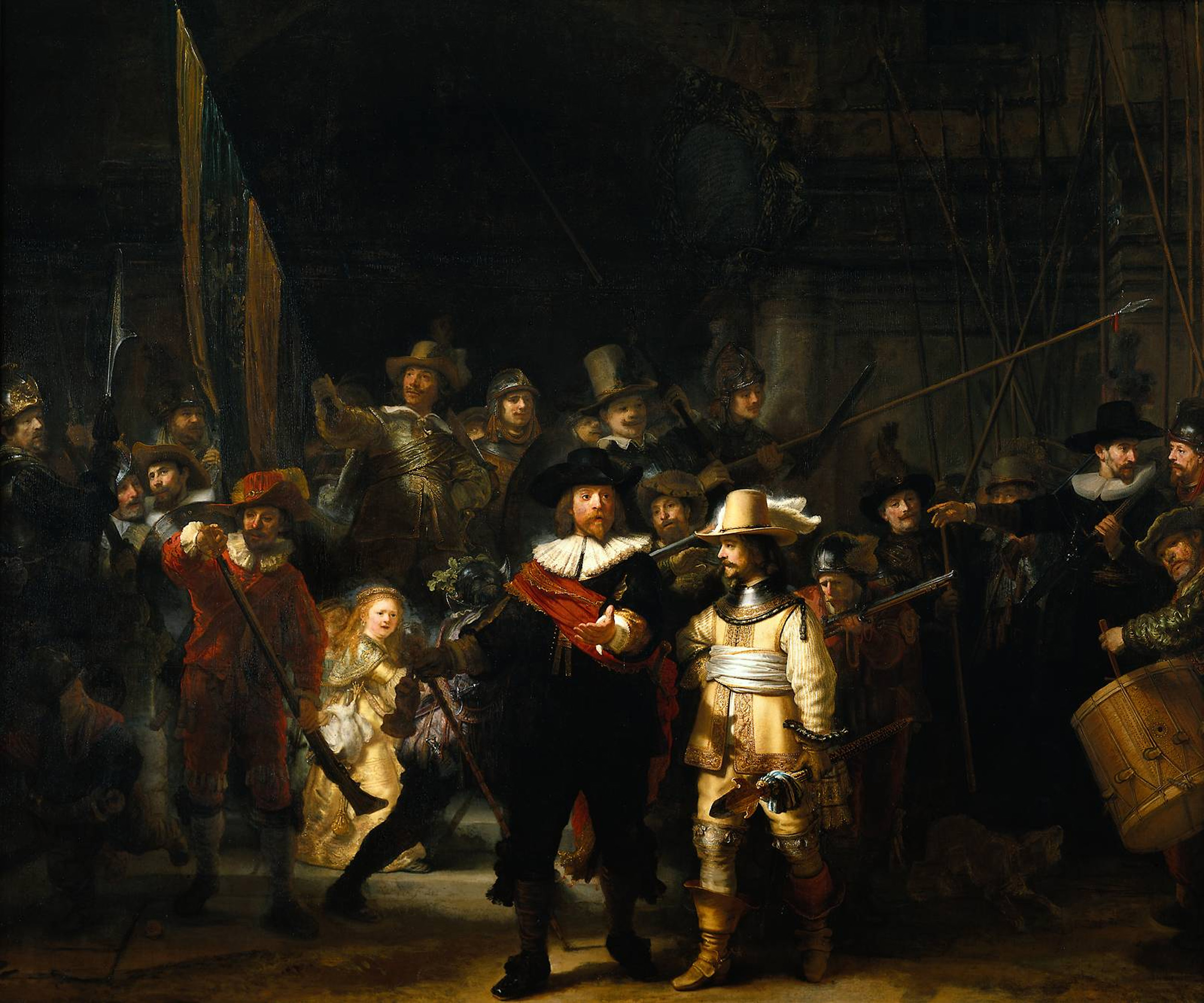 The Night Watch - Rembrandt van Rijn
Year 1642


The seventeenth century saw an unparalleled output of art in the Republic of the United Provinces. The number of paintings and prints produced during this period is staggering, and very many of them are of outstanding quality. Perhaps the most famous painting is the work by Rembrandt known as The Night Watch. It is a group portrait of a militia company. These were groups of able-bodied men who, if the need arose, could be called upon to defend the city or put down riots. The painting depicts the company of Captain Frans Banning Cocq and his lieutenant, Willem van Ruytenburgh, surrounded by sixteen of their men. A shield above the gate bears the names of the eighteen people in the portrait, who paid for the work. The other people who appear in the painting were added by Rembrandt with an eye to enhancing the composition. He must have been given the commission in 1639 or soon afterwards. It is no coincidence that Rembrandt bought an expensive house at precisely this time.