This coin is a continuation beautiful series of the Masterpieces of Art.
A numismatic masterpiece, made of 3 oz / 93,3 grams of pure silver 999 with authentic swarovski crystals inlaid in this 55 mm coin, issued by Cook Islands.
Contains 3 oz / 93,3 grams of .999 fine Silver.

Coin embellished with 16 Swarovski crystals

Coin comes in a beautiful black box with a COA.

Strict limited mintage of only 1665 coins.

Obverse: Effigy of Queen Elizabeth II, "Cook Islands", and the legal tender value of 20 Dollars.

Reverse: A very high quality rendition of The Girl With Pearl Earring - Vermeer Van Delft








.
History: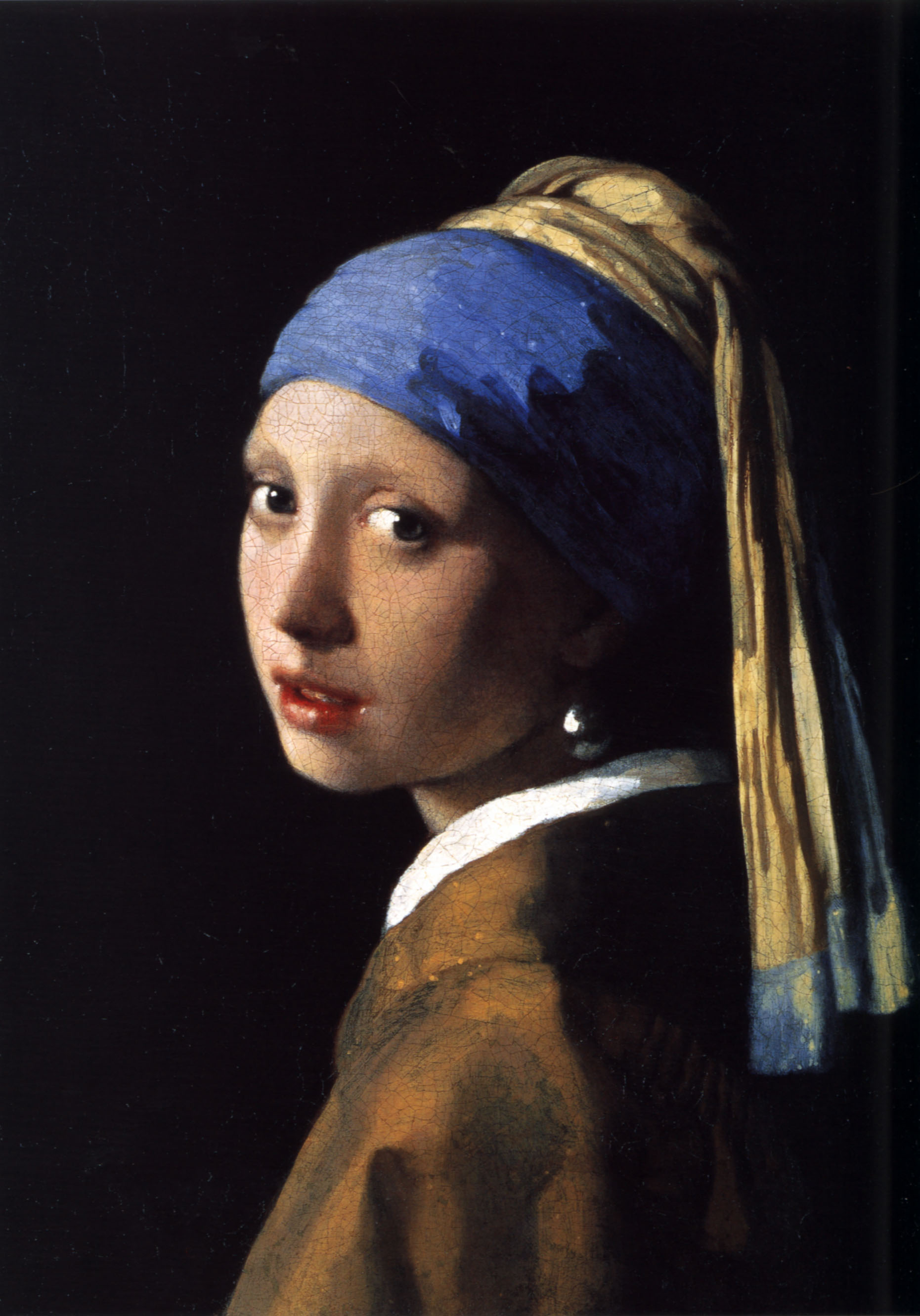 Girl With Pearl Earring - Vermeer Van Delft
Year 1665

Girl with a Pearl Earring was originally titled Girl with a Turban and it wasn't until the second half of the twentieth century that the name was changed. Regarded as Vermeer's masterpiece, this canvas is often referred to as the Mona Lisa of the North or the Dutch Mona Lisa.


The girl in this painting is believed to be Vermeer's eldest daughter, Maria, who was about twelve or thirteen-years-old at the time it was created. Her facial features appear in several of Vermeer's works but his various techniques on his subject make it difficult to compare the female faces in his paintings, as the woman are portrayed in different lighting conditions and poses.
There is very little information about Vermeer and his paintings. Girl with a Pearl Earring is signed "IVMeer" but there is no date on this work. It remains unknown whether or not this canvas was commissioned and if so, by whom. It's more likely that this image was a tronie, Dutch 17th-century description of a 'head' painting that was not intended as a portrait.
Girl with a Pearl Earring is one of over forty images of women created by Vermeer and thus it is obvious that he had a keen interest in women's socio-cultural roles. It could be argued that he valued their role in maintaining his idealist way of life by ensuring order within the household and raising children within Christian values. Therefore, women played a pivotal role in safeguarding tradition and moral values through the generations.